Jim Graczyk
---
Autobiography
| | |
| --- | --- |
| Born: | July 23 in Oak Lawn, Illinois. |
| Email: | ghostguides@hotmail.com |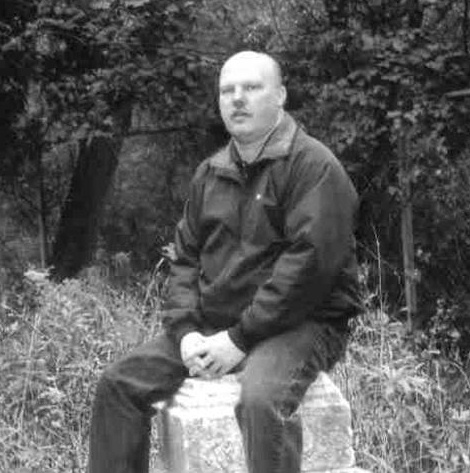 Attributes: Life member of the Ghost Research Society, Creator of the Haunted Field Guide Series and the Hauntings For Teens Series published by Ghost Research Society Press. Author of "A Field Guide to Chicago Hauntings", "Field Guide To Illinois Hauntings", "Field Guide To Mysterious Waters", "Field Guide To The Land of Lincoln", "Field Guide To America's Most Haunted", "Chicago Hauntings For Teens", Contributor to "Ghost Trackers Newsletter" and "Ghost Tech Magazine".
Memberships: American Spectral Society (ASS), former Research Assistant of the Ghost Research Society (GRS), Ghost Safari, The Society of Midland Authors (SMA), the National Eagle Scout Association (NESA) and (REMA).
Television/Video Appearances: "Real Ghosthunters" for the Discovery Channel, "Basic Ghost Hunting Techniques" by Videohammer Productions, "Hunters of Ghosts" by Mona Lisa Productions, "Ghosts of the Midwest", "Chicago's Ghosts" by Blue Ghost Productions Incorporated and "Cringe" by the IClips Network.
Newspaper and Radio Stations: Numerous local and regional articles written about our work and myself. Hosted on local radio stations throughout the Chicagoland area.
Personal Information: I was born and raised in Chicago and throughout my life have been fascinated with local neighborhood tales, strange stories and especially with the promise of ghosts and the supernatural. I became an Eagle Scout on 11/30/82. I served as the Research Assistant with the Chicago-based group, Ghost Research Society for numerous years.
Personal References: Excellent references upon request.
Genealogical Information: Graczyk Coat Of Arms

Ghost Guides (www.ghostguides.com)
© 2001-2018 Jim Graczyk. All rights reserved.